Game PC
Listen to Audiobook Online – The Hating Game by Sally Thorne Audiobook Free on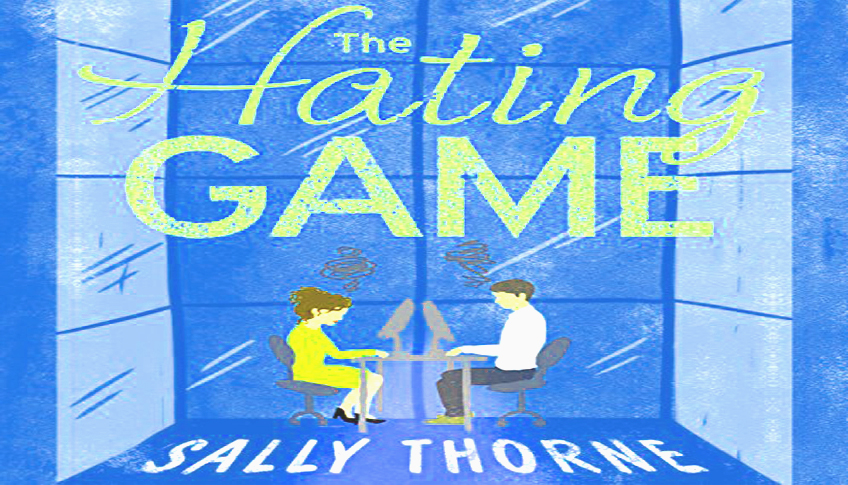 The Hating Game is a romantic novel by author Sally Thorne. The content is about Lucy Hutton and Joshua Templeman sitting across from each other every day … and they don't like each other. Lucy can't understand Joshua's unhappy approach to his work and refuses to smile. Joshua is clearly confused by Lucy's overly bright clothes, fickle personality and wanting to be liked. They're having the same promotion and Lucy is usually a staunch pleaser who comes enough to knock him down. When the tension between Lucy and Joshua reached its peak, the real battle had only just begun. This is a hilarious, lovable romantic comedy perfect for fans of author Sally Thorne.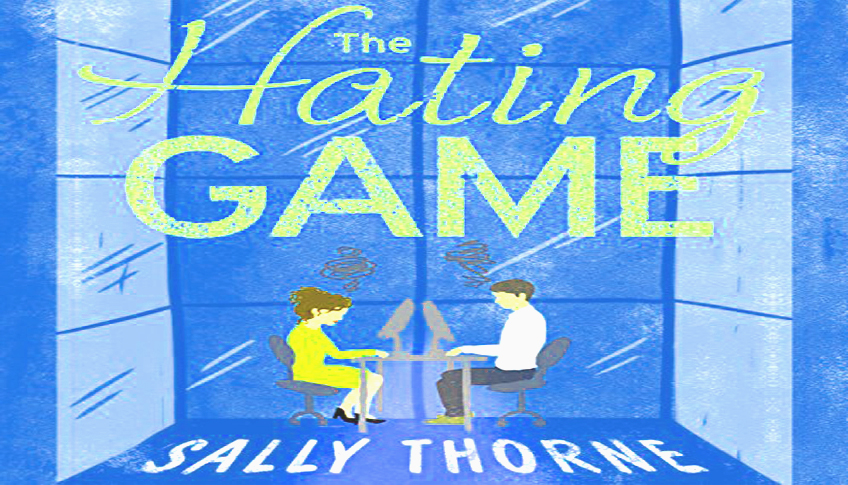 Here are some comments from readers to better understand this good audiobooks:
Bạn đang xem: Listen to Audiobook Online – The Hating Game by Sally Thorne Audiobook Free on
01- The book is about Lucy working opposite Josh every day. They do the same job. They play the same games. Lucy hates Josh and Josh hates Lucy. Josh does some weird things that don't work for me. When Lucy deals with her colleague Danny in a way that I don't see right. I found him a bit controlling. Lucy's inner dialogue is something I also struggle with, it's quite erratic and I get confused with it sometimes when I read it.
Lucy is a great character. She's funny, tough; She knows and likes who she is, but she also struggles with low self-esteem at times. She really goes crazy being able to fit in with everyone except Josh.
Josh He's clearly a Smart Guy, but he's also too serious. He's not trying to be friends with everyone, and the reason for his difference. The funny thing is that he looks strangely handsome, but he hates being objectified. When Lucy comments on his looks, it gets him taken advantage of. I especially love the part in the middle where he has to take care of Lucy; there are so many wonderful and funny moments in it, moments that show a deeper side of who he is.
02- Sally introduces fun through some super glamorous makeover sessions. Also the author talks about an office romance, a moment when the stress becomes too much and some unconventional refuge is used.
The story is about the world of Lucy and Josh. The story is one of the best I've ever read. The narrator captures Lucy's personality brilliantly. If you have heard the hype about this story and you love your romance to be genuine read this story.
03- Sally Thorne successfully tells the story of Lucy and Josh, how they went from sworn enemies at work to love each other. Sally Thorne was adept at keeping the tension and suspense last until the last minute. I love how she draws out the foreplay between the characters by giving the reader a taste throughout much of the book. This will be a modern romance novel that readers will love.
free audiobook,free audiobook app,free audiobook websites,free audiobook downloads,free audiobook sites
Audiobookss audio player
Hi everyone, please be noticed that the Audio player doesn't play next track on IOS version < 15.6. If you are facing that issue, just upgrade your IOS to version 15.6 to fix it. Enjoy!
'); }), trackCount = tracks.length, npAction = $('#npAction'), npTitle = $('#npTitle-href'), audio = $('#audio1').on('play', function () { console.log(audio.src); playing = true; npAction.text('Playing…'); //console.log('halo'); }).on('pause', function () { playing = false; npAction.text('Paused…'); }).on('ended', function () { npAction.text('Paused…'); if ((index + 1) < trackCount) { index++; loadTrack(index); audio.play(); } else { audio.pause(); index = 0; loadTrack(index); } }).get(0), btnPrev = $('#btnPrev').on('click', function () { if ((index – 1) > -1) { index-; loadTrack(index); if (playing) { audio.play(); } } else { audio.pause(); index = 0; loadTrack(index); } }), getTime = $('#get_time').on('click', function () { //alert(index); var play_url = window.location; //setCookie("play_url_v2",play_url,30); var play_list_index = ""; var play_id = ""; var play_title = ""; var play_time = ""; var str_info_tmp =""; play_title = (index+1).toString() + ". " + tracks[index].name; play_id = index; document.getElementById("bookmark_info_1_v2").innerHTML = "Your Bookmark – Track: " + play_title+""; play_time = player.currentTime+""; console.log(play_time); var play_time_tmp = Math.round(play_time); console.log(msToTime(play_time_tmp)); str_info_tmp = " , at time: " + msToTime(play_time_tmp); document.getElementById("bookmark_info_2_v2").innerHTML = str_info_tmp; setCookie("play_url_v2",play_url,30); setCookie("play_list_index_v2",index,30); setCookie("play_id_v2",play_id,30); setCookie("play_title_v2",play_title,30); setCookie("play_time_v2",play_time_tmp,30); document.getElementById("bookmark_info_v2").style.display = "block"; document.getElementById("bookmark_jump_v2").style.display = "block"; //document.getElementById("bookmark_jump_time").style.display = "block"; alert("Bookmark successfully!"); }), bookmark_jump = $('#bookmark_jump_v2').on('click', function () { click_book_mark = 1; var play_url = getCookie("play_url_v2"); var play_list_index = getCookie("play_list_index_v2"); var play_id = getCookie("play_id_v2"); var play_title = getCookie("play_title_v2"); var play_time = getCookie("play_time_v2″); var curr_url = window.location; if(curr_url == play_url && play_list_index !="" && play_time !="") { loadTrack(play_id); //player.currentTime = play_time; console.log(play_time); //var vid = document.getElementById("audio1"); //vid.currentTime = play_time; audio.play(); //audio.currentTime = play_time; var seconds = 4; counter = setInterval(function () { seconds-; if (seconds == 0) { JumToTime(); } }, 1000); // } //document.getElementById("bookmark_jump_time").style.display = "block"; }), bookmark_jump_time = $('#bookmark_jump_time').on('click', function () { var play_url = getCookie("play_url_v2"); var play_list_index = getCookie("play_list_index_v2"); var play_id = getCookie("play_id_v2"); var play_title = getCookie("play_title_v2"); var play_time = getCookie("play_time_v2″); var curr_url = window.location; if(curr_url == play_url && play_list_index !="" && play_time !="") { //loadTrack(play_id); //player.currentTime = play_time; console.log(play_time); //var vid = document.getElementById("audio1"); //vid.currentTime = play_time; //audio.play(); audio.currentTime = play_time; } }), btnNext = $('#btnNext').on('click', function () { if ((index + 1) < trackCount) { index++; loadTrack(index); if (playing) { audio.play(); } } else { audio.pause(); index = 0; loadTrack(index); } }), li = $('#plList li').on('click', function () { var id = parseInt($(this).index()); if (id !== index) { playTrack(id); } }), loadTrack = function (id) { $('.plSel').removeClass('plSel'); $('#plList li:eq(' + id + ')').addClass('plSel'); npTitle.text(tracks[id].name); //var href_link = "video/"+tracks[id].seo_url+"/"+tracks[id].id; //$("#npTitle-href").attr("href", href_link); //$("#npTitle-href-icon").attr("href", href_link); //var href_word_link = 'user-pick-word.php?title='+tracks[id].name+'&id_post_video='+tracks[id].id+'&lyric_user_id='+null; //$("#mp3-pick-word").attr("href", href_word_link); index = id; //audio.src = mediaPath + tracks[id].file + extension; //var api_link = "https://localhost/wogalaxy/detail-api.php?id=" +tracks[id].id; ///get_lyric_detail(api_link); var source_1 = tracks[id].chapter_id; console.log(source_1); if(id==0) { audio.src = tracks[0].chapter_link_dropbox; } else { myPost(source_1,1); audio.src = audio_src; } //updateDownload(id, audio.src); }, updateDownload = function (id, source) { player.on('loadedmetadata', function () { $('a[data-plyr="download"]').attr('href', source); }); }, playTrack = function (id) { loadTrack(id); audio.play(); //$('#mp3-play-control').hide(); //$('#mp3-pause-control').show(); }; extension = audio.canPlayType('audio/mpeg') ? '.mp3' : audio.canPlayType('audio/ogg') ? '.ogg' : "; loadTrack(index); } else { // no audio support $('.column').addClass('hidden'); var noSupport = $('#audio1').text(); $('.container').append('
' + noSupport + '
'); } });