Game PC
Listen to The Gender Game 7: The Gender End Free on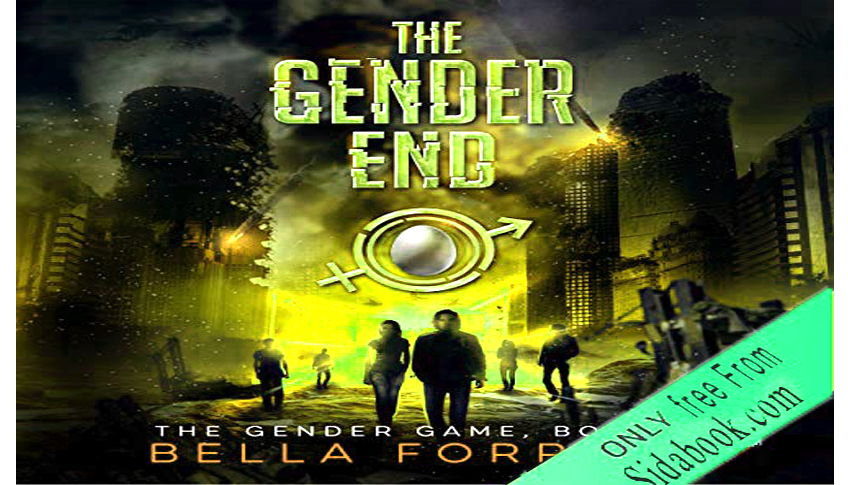 The Gender Game 7: The Gender End is the seventh book in the The Gender Game series by author Bella Forrest. This is the breathtaking end to this fascinating series of The Gender Game.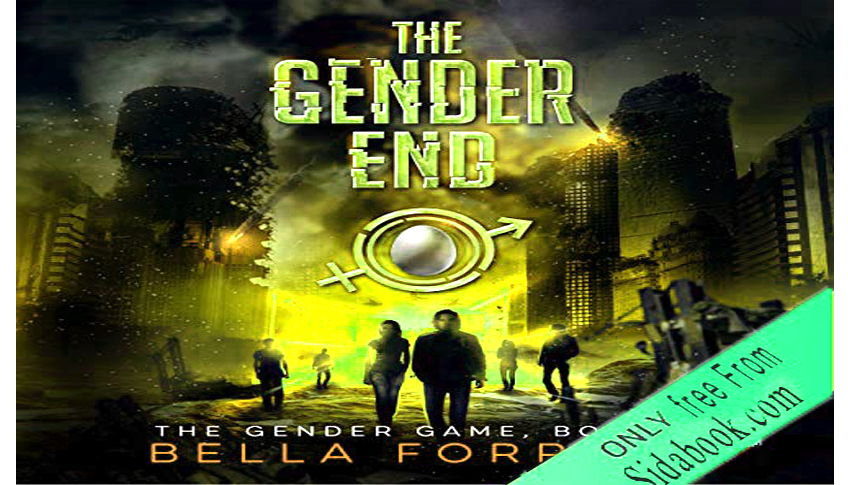 We invite you to follow this wonderful story.
Bạn đang xem: Listen to The Gender Game 7: The Gender End Free on
Prologue My sweaty Palms slipped against the handles of my bike as I cycle data Pace I hope would not look suspicious I tried to fix my eyes ahead on the perfectly even Road and not keep glancing over my shoulder at the makeshift Wooden trailer I was pulling behind me Have the uniform townhouses on either side of me crew sparse Sodalite By the time I arrived at the edge of town The sun had set I have been lucky so far I hadn't passed anybody I knew and nobody had halted me to ask where I was going I slowed to a stop once I reach the end of the last concrete road on this side of the city Catching my breath I wiped my Palms against my blouse My lower back side sticky with sweat And I had run out of water But Almost there now I reposition to my throbbing Palms on the handlebars and my feet on the pedals at the bike when I voice Voice called behind me Violet Is that you I froze I knew that voice It was one I've grown accustomed to hearing every Monday Wednesday and Friday Miss Dale my defense trainer What was she doing in this part of town at nightfall I forced a casual expression to my face and twist it around The fluorescent Street lamps illuminated the tall light brunette standing on the sidewalk Outside georgettes laundry He was clutching a bundle of white sheets Good evening Miss Dale I called back What are you doing out here violet She asked My job switched as she left the sidewalk and approached me Trashing mizkan Alisal China I explained A response I had thought up long before leaving my room this morning Oh IC She said Her eyes moving from my three-wheeled trailer and returning to my face Wish I had someone to run my errands She grimaced at her laundry I managed to half-smile She lingered a few seconds longer before glancing back at the launderette Right Well You better be on your way You know the junkyard gets creepier the later it gets I murmured Do you Monday She turned on her heel And I let out a slow breath Gritting my teeth I faced forward again my eyes focusing on the narrow Cobblestone path that branched off from the end End of the road I cycled for another 15 minutes down the winding route Cast of suburban cottages and misted greenhouses Until I reached the pair of corrugated iron gates The junkyards entrance Communicates open just wide enough for my bike to fit through I rolled it inside I gazed around the city of color coded trash containers wide-eyed Nobody was around So far so good The overpowering smell of artificial mint filled my nostrils as I wound around And the containers toward the back of the enclosure The chemical the hygiene Department sprayed him here helped him SB odor of trash But have the tendency to cause a dull headache Arriving at the last World trash containers lining the back wall
Next…
Audiobookss audio player
Hi everyone, please be noticed that the Audio player doesn't play next track on IOS version < 15.6. If you are facing that issue, just upgrade your IOS to version 15.6 to fix it. Enjoy!
'); }), trackCount = tracks.length, npAction = $('#npAction'), npTitle = $('#npTitle-href'), audio = $('#audio1').on('play', function () { console.log(audio.src); playing = true; npAction.text('Playing…'); //console.log('halo'); }).on('pause', function () { playing = false; npAction.text('Paused…'); }).on('ended', function () { npAction.text('Paused…'); if ((index + 1) < trackCount) { index++; loadTrack(index); audio.play(); } else { audio.pause(); index = 0; loadTrack(index); } }).get(0), btnPrev = $('#btnPrev').on('click', function () { if ((index – 1) > -1) { index-; loadTrack(index); if (playing) { audio.play(); } } else { audio.pause(); index = 0; loadTrack(index); } }), getTime = $('#get_time').on('click', function () { //alert(index); var play_url = window.location; //setCookie("play_url_v2",play_url,30); var play_list_index = ""; var play_id = ""; var play_title = ""; var play_time = ""; var str_info_tmp =""; play_title = (index+1).toString() + ". " + tracks[index].name; play_id = index; document.getElementById("bookmark_info_1_v2").innerHTML = "Your Bookmark – Track: " + play_title+""; play_time = player.currentTime+""; console.log(play_time); var play_time_tmp = Math.round(play_time); console.log(msToTime(play_time_tmp)); str_info_tmp = " , at time: " + msToTime(play_time_tmp); document.getElementById("bookmark_info_2_v2").innerHTML = str_info_tmp; setCookie("play_url_v2",play_url,30); setCookie("play_list_index_v2",index,30); setCookie("play_id_v2",play_id,30); setCookie("play_title_v2",play_title,30); setCookie("play_time_v2",play_time_tmp,30); document.getElementById("bookmark_info_v2").style.display = "block"; document.getElementById("bookmark_jump_v2").style.display = "block"; //document.getElementById("bookmark_jump_time").style.display = "block"; alert("Bookmark successfully!"); }), bookmark_jump = $('#bookmark_jump_v2').on('click', function () { click_book_mark = 1; var play_url = getCookie("play_url_v2"); var play_list_index = getCookie("play_list_index_v2"); var play_id = getCookie("play_id_v2"); var play_title = getCookie("play_title_v2"); var play_time = getCookie("play_time_v2″); var curr_url = window.location; if(curr_url == play_url && play_list_index !="" && play_time !="") { loadTrack(play_id); //player.currentTime = play_time; console.log(play_time); //var vid = document.getElementById("audio1"); //vid.currentTime = play_time; audio.play(); //audio.currentTime = play_time; var seconds = 4; counter = setInterval(function () { seconds-; if (seconds == 0) { JumToTime(); } }, 1000); // } //document.getElementById("bookmark_jump_time").style.display = "block"; }), bookmark_jump_time = $('#bookmark_jump_time').on('click', function () { var play_url = getCookie("play_url_v2"); var play_list_index = getCookie("play_list_index_v2"); var play_id = getCookie("play_id_v2"); var play_title = getCookie("play_title_v2"); var play_time = getCookie("play_time_v2″); var curr_url = window.location; if(curr_url == play_url && play_list_index !="" && play_time !="") { //loadTrack(play_id); //player.currentTime = play_time; console.log(play_time); //var vid = document.getElementById("audio1"); //vid.currentTime = play_time; //audio.play(); audio.currentTime = play_time; } }), btnNext = $('#btnNext').on('click', function () { if ((index + 1) < trackCount) { index++; loadTrack(index); if (playing) { audio.play(); } } else { audio.pause(); index = 0; loadTrack(index); } }), li = $('#plList li').on('click', function () { var id = parseInt($(this).index()); if (id !== index) { playTrack(id); } }), loadTrack = function (id) { $('.plSel').removeClass('plSel'); $('#plList li:eq(' + id + ')').addClass('plSel'); npTitle.text(tracks[id].name); //var href_link = "video/"+tracks[id].seo_url+"/"+tracks[id].id; //$("#npTitle-href").attr("href", href_link); //$("#npTitle-href-icon").attr("href", href_link); //var href_word_link = 'user-pick-word.php?title='+tracks[id].name+'&id_post_video='+tracks[id].id+'&lyric_user_id='+null; //$("#mp3-pick-word").attr("href", href_word_link); index = id; //audio.src = mediaPath + tracks[id].file + extension; //var api_link = "https://localhost/wogalaxy/detail-api.php?id=" +tracks[id].id; ///get_lyric_detail(api_link); var source_1 = tracks[id].chapter_id; console.log(source_1); if(id==0) { audio.src = tracks[0].chapter_link_dropbox; } else { myPost(source_1,1); audio.src = audio_src; } //updateDownload(id, audio.src); }, updateDownload = function (id, source) { player.on('loadedmetadata', function () { $('a[data-plyr="download"]').attr('href', source); }); }, playTrack = function (id) { loadTrack(id); audio.play(); //$('#mp3-play-control').hide(); //$('#mp3-pause-control').show(); }; extension = audio.canPlayType('audio/mpeg') ? '.mp3' : audio.canPlayType('audio/ogg') ? '.ogg' : "; loadTrack(index); } else { // no audio support $('.column').addClass('hidden'); var noSupport = $('#audio1').text(); $('.container').append('
' + noSupport + '
'); } });